Slide Presentation – Wellness Consult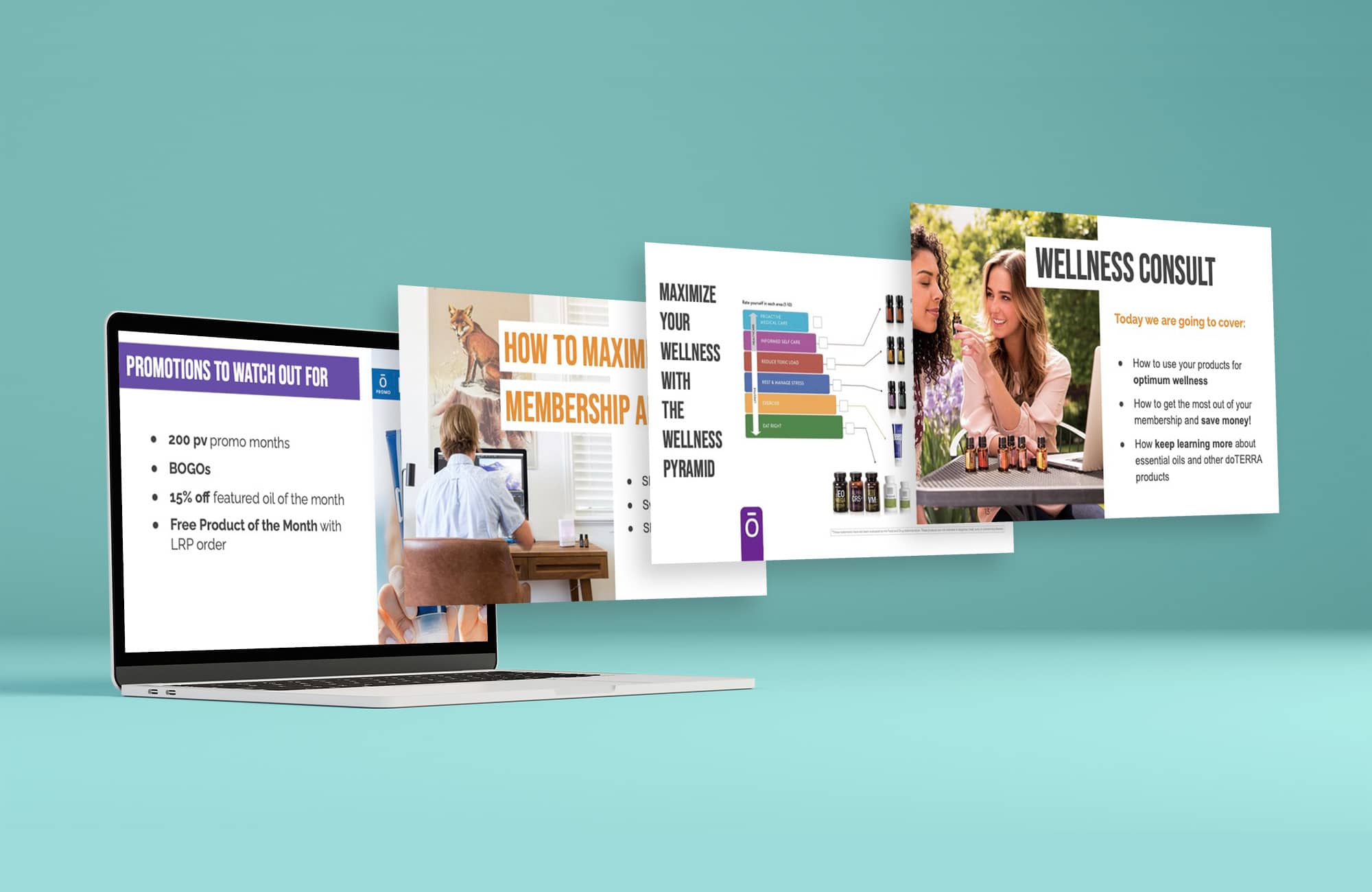 This is a Premium download
To download this item you need to be a member
This Wellness Consult Presentation is a great resource to help you guide your new customers through a Wellness Consultation. Use is as a presentation tool whether you are meeting online, or in person!
Our Slide Presentations will be downloaded and opened as an editable copy. They are in Google Slide format. It is possible to then open and edit in other programs (Powerpoint, Keynote, etc.) however please note that some formatting may change. 
Want access to the BEST RESOURCE AVAILABLE for new builders wanting to jump start their doTERRA business? Click here to check it out!
Premium dōTERRA Graphics & Resources from only $5/month
The most affordable resource subscription for Wellness Advocates.
Access now for the low price of a cup of coffee!