Beginner's Guide- Internal Use of Essential Oils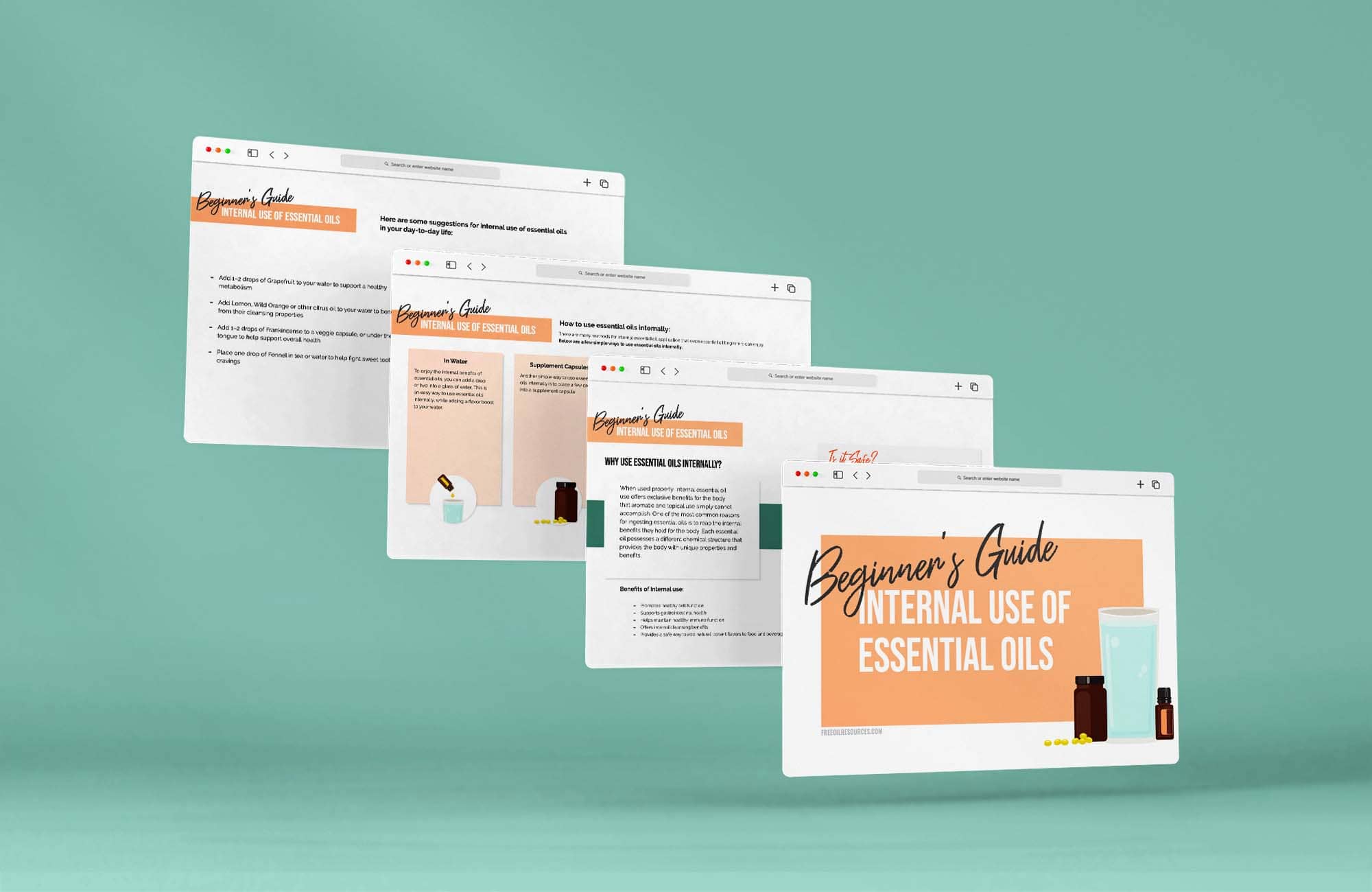 This is a Premium download
To download this item you need to be a member
Internal Use of Essential Oils is a part of our Beginner's Guide series. Meant to help educate new doTERRA customers on how to start using their essential oils safely and effectively.
This 6 page eBook covers all of the basics of using essential oils internally, including benefits, safety recommendations, and day to day uses and instructions.
Download the other eBooks in the Beginner's Guide series:
Premium dōTERRA Graphics & Resources from only $5/month
The most affordable resource subscription for Wellness Advocates.
Access now for the low price of a cup of coffee!