December Content Calendar – 25 Days of Christmas – December Blends – Diffuser Recipes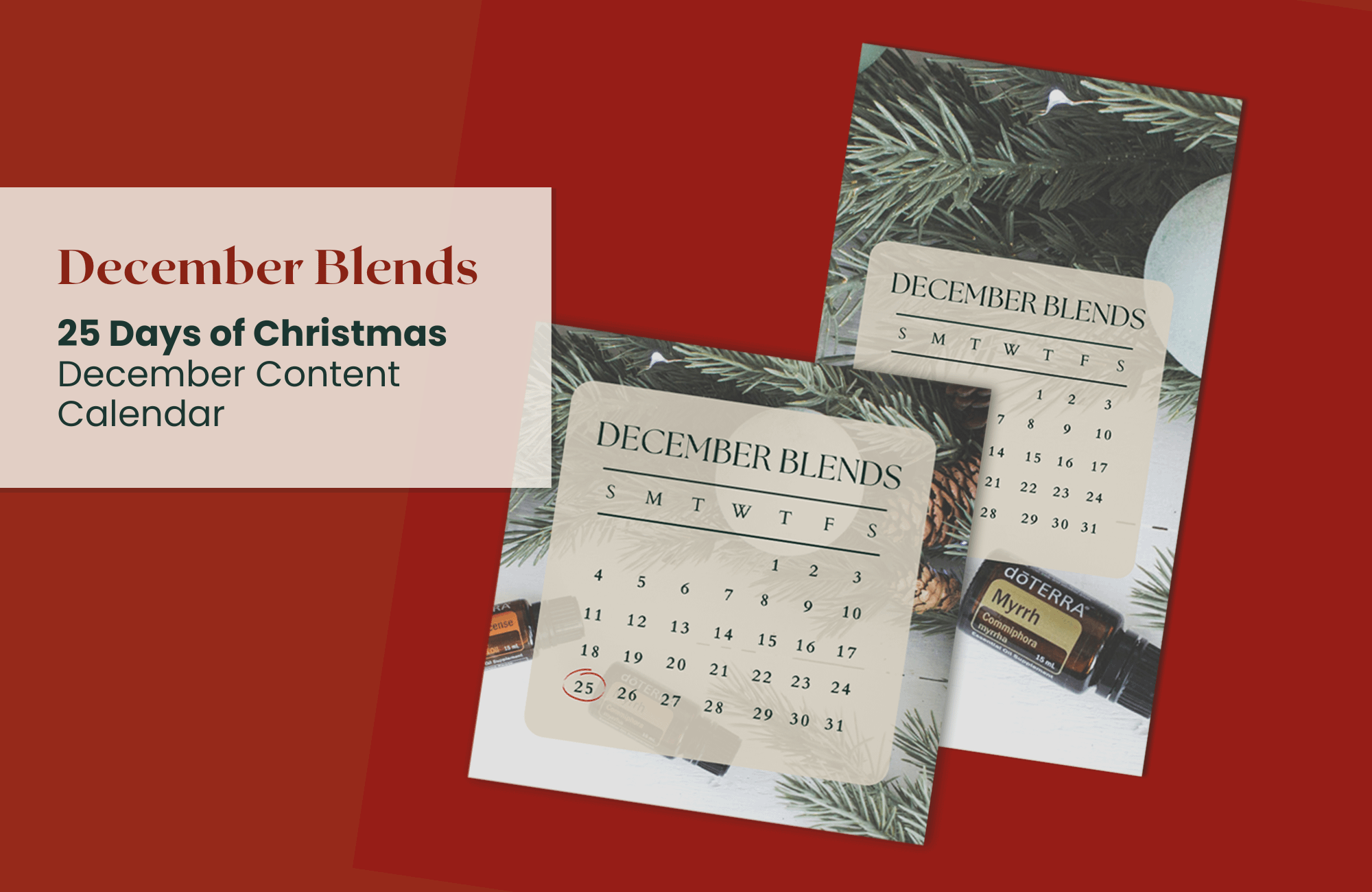 This is a Premium+ download
To download this item you need to be a Premium+ member
Download our December Blends Content Calendar! 25 holiday diffuser recipes, one for each day leading up to Christmas. This content calendar consists of 25 beautiful, professionally designed graphics for social media, ready to post, complete with captions!
Download Includes:
25 Holiday Diffuser recipes + Pre December Post
Formatted for both Post & Stories
52 total ready to post PNG files
Organized spreadsheet complete with dates & captions
Captions for each post – ready to copy & paste!
Ability to edit or customize with links to Canva templates
Premium dōTERRA Graphics & Resources from only $5/month
The most affordable resource subscription for Wellness Advocates.
Access now for the low price of a cup of coffee!