doTERRA Memory Jogger – Interactive PDF – Names List Support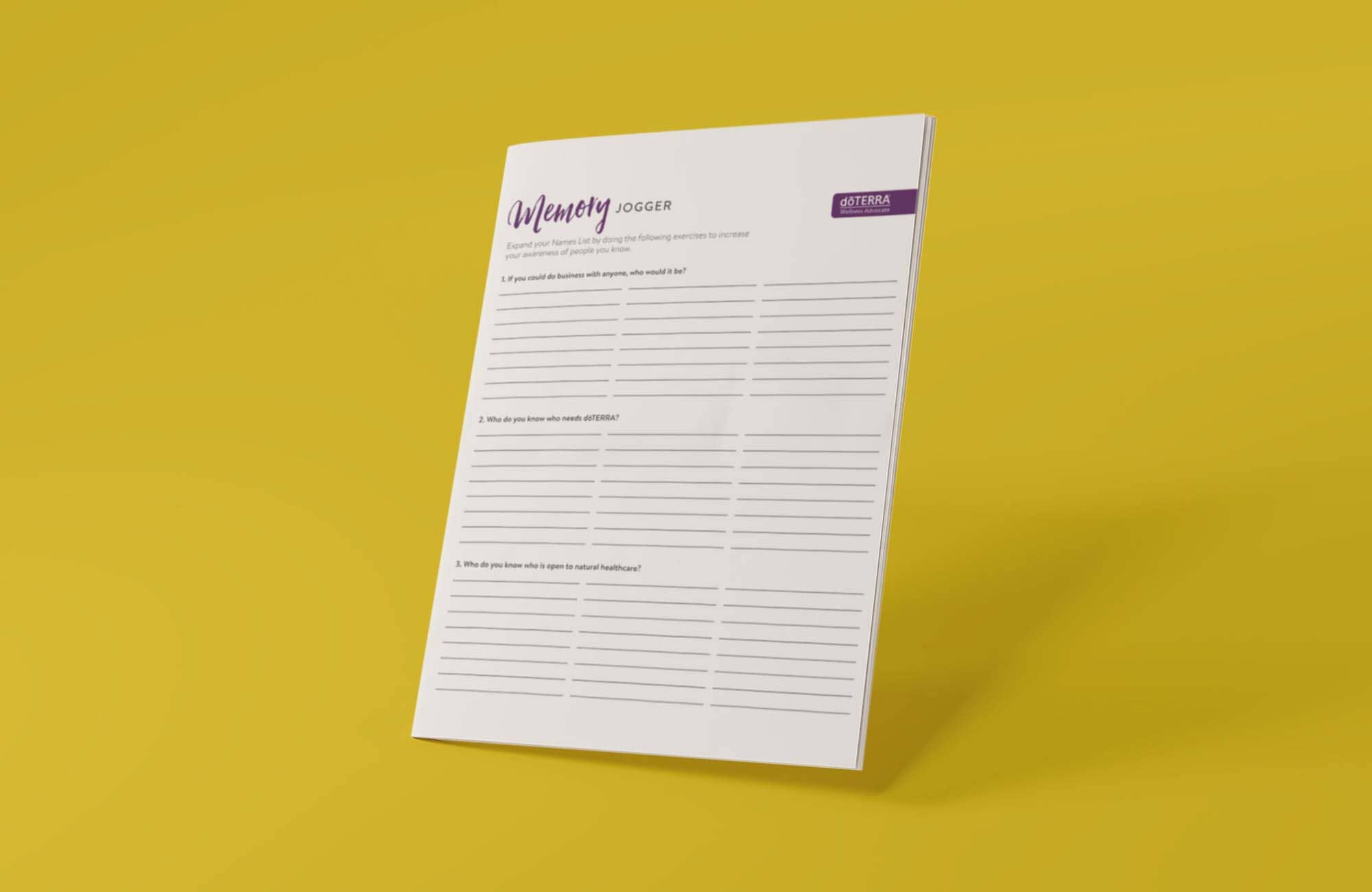 To download this item you need to be a member
Memory Jogger – Names List Support – doTERRA Business Resources
This interactive PDF will support you in creating your list of potential customers! The memory jogger is an excellent resource for any new wellness advocate who is beginning to build their essential oil business with doTERRA.
Click here to check out more interactive PDFs like this, and other great doTERRA business tools and resources!
Premium dōTERRA Graphics & Resources from only $5/month
The most affordable resource subscription for Wellness Advocates.
Access now for the low price of a cup of coffee!