Hauling Buckets vs. Building a Pipeline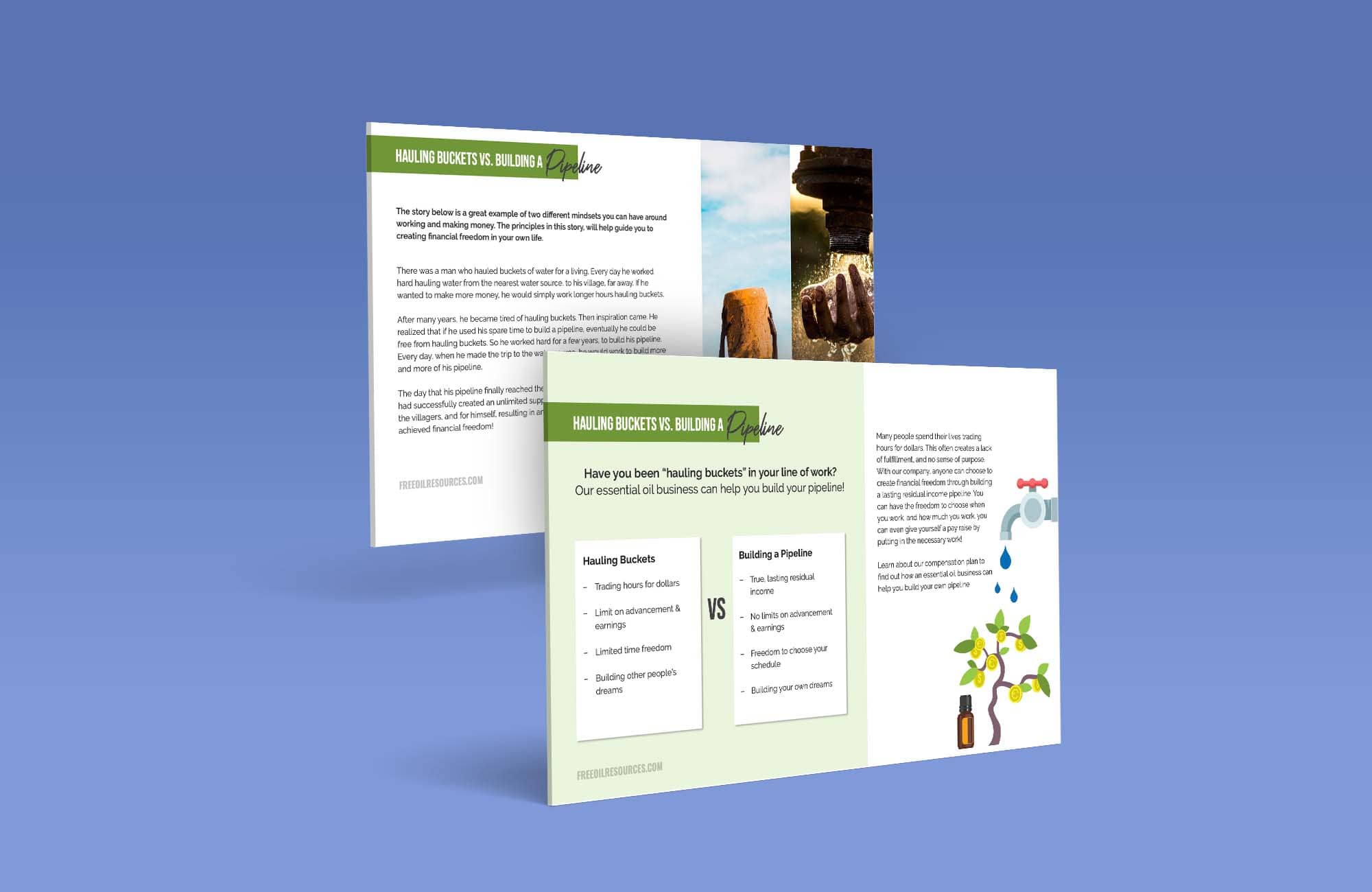 To download this item you need to be a member
Hauling Buckets vs. Building a Pipeline is a short story analogy that explains the importance of building a residual income with doTERRA, rather than selling retail, or working a typical 9 to 5 job.
This resource is often used as part of a doTERRA business presentation or Business Overview! Use it along with our doTERRA Compensation Plan eBook/presentation.
Premium dōTERRA Graphics & Resources from only $5/month
The most affordable resource subscription for Wellness Advocates.
Access now for the low price of a cup of coffee!