Tested Grade Essential Oils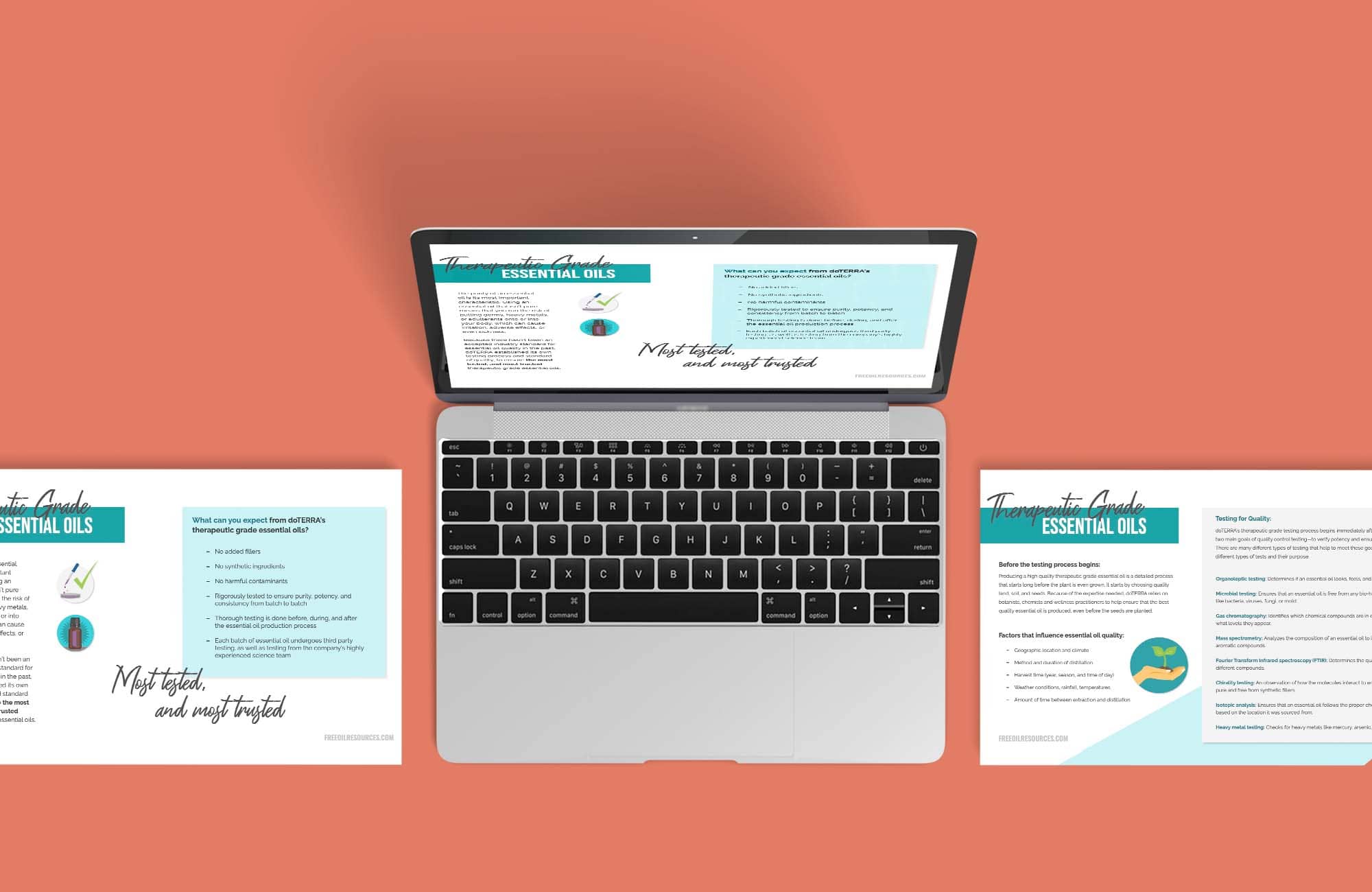 To download this item you need to be a member
This PDF helps teach about doTERRA Tested Grade Essential Oils, explaining how the quality of doTERRA's oils set them apart from the rest of the essential oil industry.
What makes doTERRA essential oils the most tested and most trusted essential oils on the market? What factors influence the quality of an essential oil? How does doTERRA test for quality?
For more teaching material about doTERRA as a company, download the following:
Premium dōTERRA Graphics & Resources from only $5/month
The most affordable resource subscription for Wellness Advocates.
Access now for the low price of a cup of coffee!