Interactive PDF – Elite Builder Worksheet – Back to Basics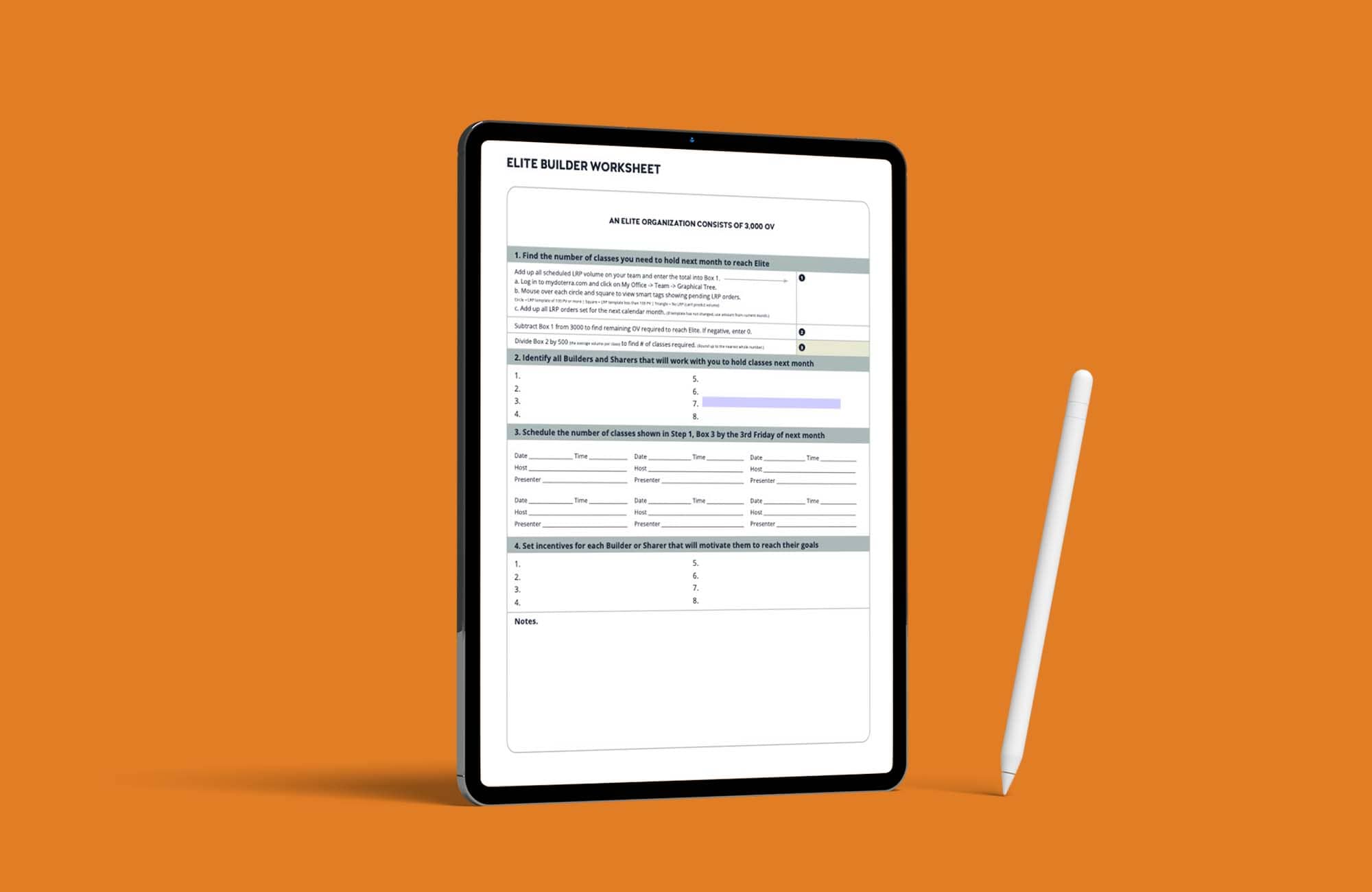 To download this item you need to be a member
This Interactive Elite Builder Worksheet is an editable PDF for doTERRA builders who are working towards the rank of Elite. Use this tool as part of Allyse Sedivy's Back to Basics model for building your doTERRA business.
The best way to achieve your doTERRA goals is through pre-planning and then executing those plans! Use the Elite Builder worksheet to plan out your month and discover what it will take for you to reach your goal of achieving Elite.
Be sure to also download the Back to Basics Workbook and other interactive checklists and worksheets to help you reach your business goals!
This New Builder Guide is the most important resource to help you jump start your doTERRA business!
Premium dōTERRA Graphics & Resources from only $5/month
The most affordable resource subscription for Wellness Advocates.
Access now for the low price of a cup of coffee!