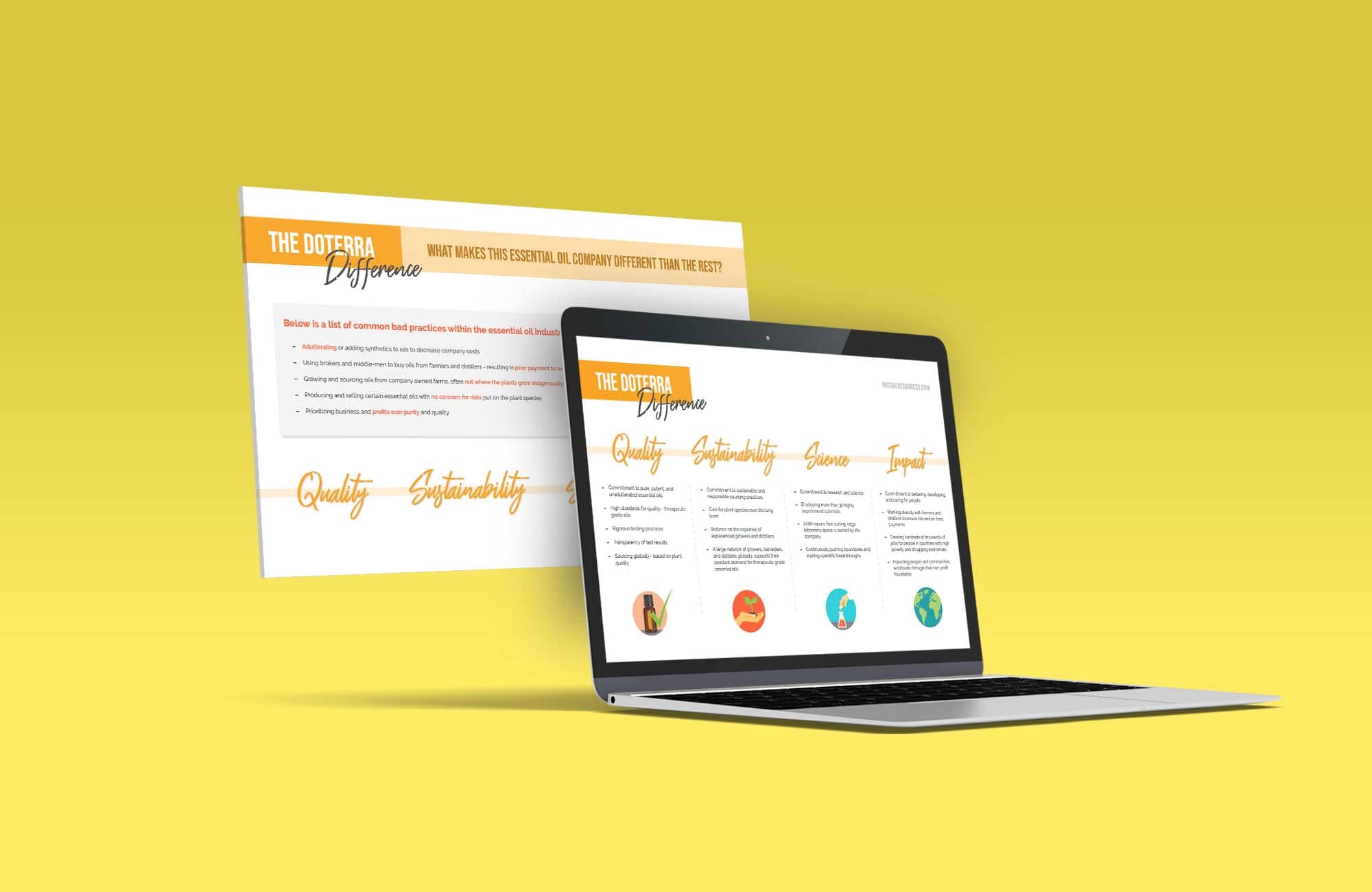 To download this item you need to be a member
This PDF helps teach about The doTERRA Difference, explaining the four main things that set doTERRA apart from the rest of the essential oil industry – making them the best in the business.
For more teaching material about doTERRA as a company, download the following:
Premium dōTERRA Graphics & Resources from only $5/month
The most affordable resource subscription for Wellness Advocates.
Access now for the low price of a cup of coffee!